Once again, Lake Balaton awaits you with wonderful gastronomic adventures!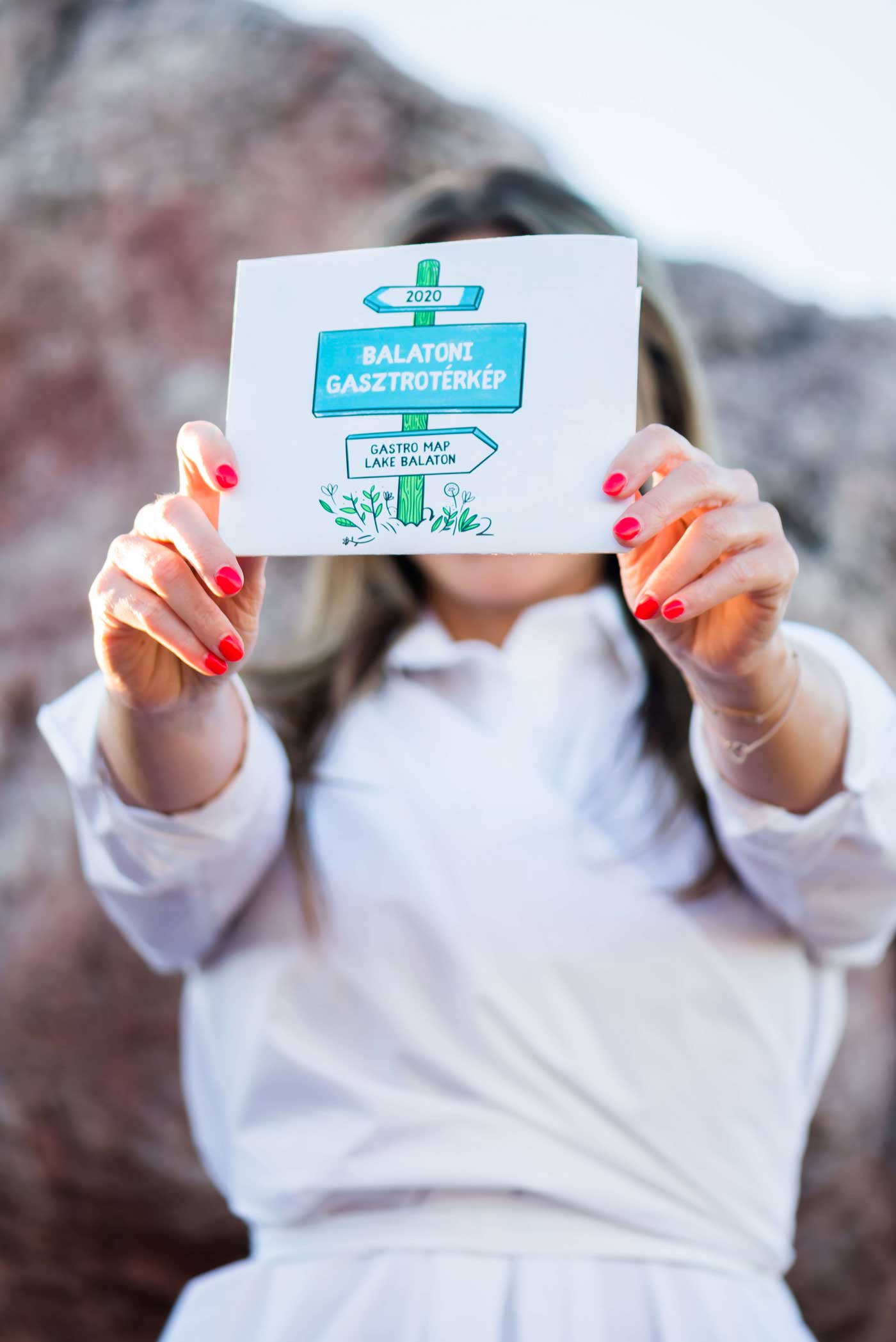 The Lake Balaton Gastro Map of 2020 is released
This summer will surely be spent by many people in the spirit of domestic travels, to which the most recent issue of the Lake Balaton Gastro Map released in the middle of July provides excellent assistance. Apart from the classic restaurants, the repertoire is expanded by new offers, which, as before, may be accessed in the form of application as well.

This year's issue was published in 50 thousand copies, with the participation of altogether 68 catering establishment, one month later than the usual issue due to the pandemic. The Lake Balaton Gastro Map Application is available for free this year, as well, and we can get information with one click of the whereabouts of gastronomic destinations closest to us.

"I am extremely happy that at last, we were able to create and publish the Gastro Map this year, too, since there were a lot of uncertainties for a long time due to the pandemic. However, now it seems, that either the print map or the use of our application may provide even greater assistance to people than before, as most of them will travel domestically. We seek to continuously help our readers and users with new ideas who follow our work with unwavering zeal for more than 5 years." – points out Judit Szauer gastro-communications specialist, the founder of the Lake Balaton Gastro Map.

The issue is also available in PDF format for anybody on the web site www.gasztroterkepek.hu, whereas the paper-based map is still free, bilingual (Hungarian and English) and may be found at any of the hundreds of relevant tourist information offices at Lake Balaton and in Budapest, as well as at any of the 68 partners indicated in the Lake Balaton Gastro Map from 10 July.
Share the article
The wine region at Lake Balaton, especially the region known for the white wines is deservedly favoured by many. Who whouldn't want to clink glasses with a glass of ice cold spritzer, wine or even champagne on the most beautiful wine terraces of the region? We now present our favourite places where you are guaranteed to have an unforgettable experience and where you can also pay by bank card.

Folly Arborétum és Borászat (Folly Arboretum and Winery) – Badacsonyörs

An entire set of experiences await every visitor here, since you can not only drink wine and eat at the Folly Arboretum but you may also wander around this fantastic, lush arboretum where you may discover cedars and cypresses. The Folly family has been producing grapes in 7 hectares for generations. Lake Balaton Gastro Map tip: Kéknyelű 2018

Homola Borterasz (Homola Wine Terrace) – Paloznak

Wonderful panorama reaching out up to Tihany, solar sails, picnic feeling, parties with a DJ in the vineyard, 100 % Balaton and Homola products – everybody can have a good time on the Homola Wine Terrace from small children to adults. Lake Balaton Gastro Map tip: Homola Hajnóczy Olaszrizling (Homola Hajnóczy Italian Riesling) 2017

Kreinbacher Birtok (Kreinbacher Estate) – Somló

Somló Hill has a unique terroir, it is absolutely worth visiting our country's smallest historic wine region and sign up for a taste in the Kreinbacher Estate where the wine, the food and the architecture offer you a special experience. Lake Balaton Gastro Map tip: Kreinbacher Somlói Juhfark Selection 2017

Kristinus Borbirtok (Kristinus Wine Estate) – Kéthely

One of the most exciting destinations of the southern shore is the Kristinus Estate where they cultivate the vineyards in a sustainable manner and where unique wines are produced. The Kristinus Gastro Place operating near the winery offers an ideal meeting point and it constitutes a wine bar and a special culinary experience at the same time. Lake Balaton Gastro Map tip: Kristinus Petnat 2019

Skizo Borászat (Skizo Winery) – Sike Balázs Pincéje (The Wine Cellar of Balázs Sike) – Badacsonytördemic

In the wine cellar of Balázs Sike, unique, strong structured wines are produced with the typical characteristics of the terroir of the Badacsony wine region. If we are looking for lighter wines, then let us choose from the Skizo wines, whereas if we wish for a more complex experience, then we offer you the selection of Balázs Sike. We may rest in the garden of their wine cellar in Badacsonytördemic, feeling as time has stopped and have a pleasant conversation while sipping our wine. Lake Balaton Gastro Map tip: Sike Balázs Zeus 2019

+ 1 Kányaváry Birtok (Kányaváry Estate) – Zalaszabar – Kis-balaton régió (Kis-Balaton Region)

The Kis-Balaton region is a great outlook and a change of venue near Lake Balaton where the Kányaváry Estate is located. Endless panorama, pleasant terrace, chirping of birds and calmness awaits us. It is highly recommended to also visit their mini festival called Bor.Zene.Zala (Wine.Music.Zala). Lake Balaton Gastro Map tip: Kányaváry Fortély 2018

Support the domestic gastronomy also at Lake Balaton and pay by your Mastercard ®!
Have any good tips?
You tasted something really delicious around Lake Balaton, and it isn't on the Balaton Gastro Map?
Contacts
Follow us
@BalatoniGasztrotérkép